Duck baskets are intended for safe breeding of ducks. The craft of the hunter has many traditions. Braiding and placing duck pits is one of them. 30 baskets were made and placed by hunters themselves. Because the baskets are above the water and do not offer easy access for other species than the duck, the duck nests are less easy prey for crows, cats and foxes. Hunters are voluntarily active in the area in various areas.
For more information about the duck basket and other activities of WBE Samenwerkingsverband Nuenen's Wildbeheer see www.wbe-nuenen.nl.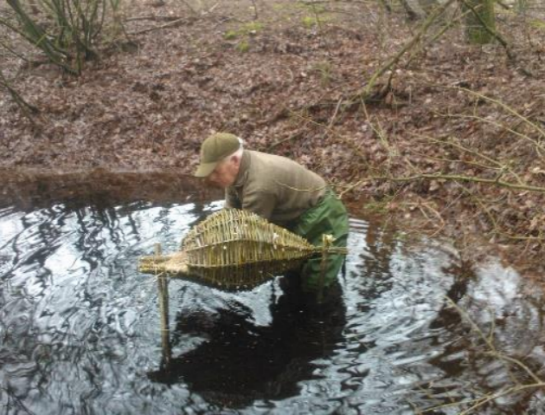 Country: Netherlands
Starting date: 2015
Species: Mallard (Anas Platyrhynchos)
Species characteristics: Huntable species, Protected species
Type of actions: Management of habitats and wildlife
Leading partners: Samenwerkingsverband Nuenen's Wildbeheer, WBE, local wildlife management unit.